If you're looking for reliable and professional film equipment rental services in Chengdu, you've come to the right place. Shoot In China, also known as [sic], is a leading company in the industry, providing comprehensive solutions for all your equipment needs. With over a decade of experience in video production and production support, we have been assisting clients across China since 2012, and now we extend our expertise to Chengdu.
Reliable Chengdu Film Equipment Rental Company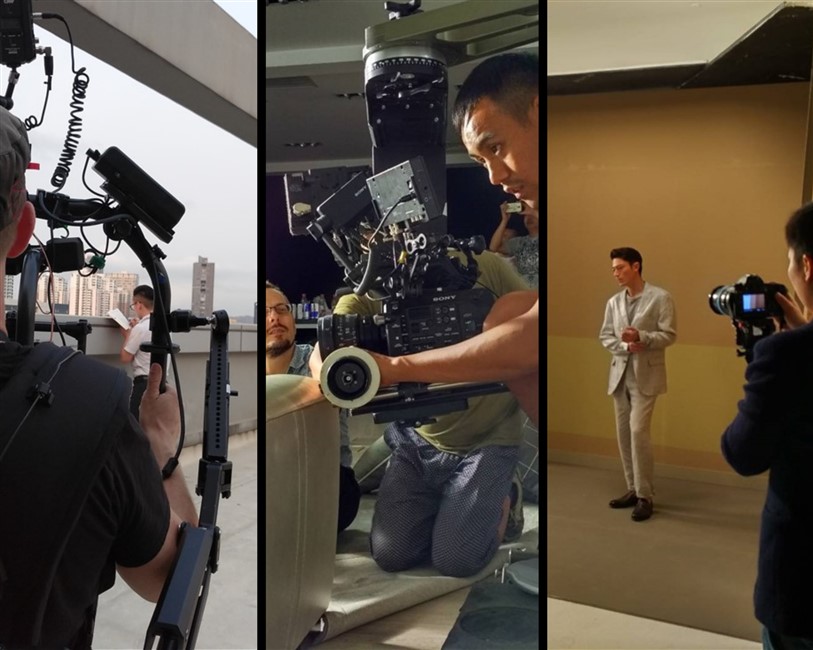 At Shoot In China, we understand the importance of having access to high-quality film equipment to bring your creative vision to life. We offer a vast inventory of camera gear, lighting equipment, grip tools, and more. Our goal is to provide filmmakers with the resources they need to execute their projects with excellence.
Film Production & Lighting Equipment Rental Solutions in Chengdu
Chengdu, the capital of Sichuan Province, is a vibrant city known for its rich culture and beautiful landscapes. As a major hub for film and television production in southwest China, it attracts filmmakers from all over the country. Our film equipment rental services in Chengdu cater to the needs of both local and international productions, ensuring that you have the right tools to capture stunning visuals.
In addition to Chengdu, we also provide coverage and support in neighboring cities such as Chongqing, Xi'an, and Kunming. Our extensive network allows us to serve clients in these areas and facilitate their filming requirements.
When you choose Shoot In China for your film equipment rental needs in Chengdu, you can expect not only top-quality gear but also exceptional customer service. Our experienced team is always ready to assist you in selecting the right equipment for your specific project. We offer flexible rental options and competitive rates to accommodate projects of all sizes, from independent films to large-scale productions.
Whether you need camera rental, lens rental, lighting equipment, or other production tools, we have you covered. Our inventory includes renowned brands such as Arri, Sony, Canon, Blackmagic, DJI, Zeiss, and Leica. With our reliable equipment, you can achieve the highest level of technical excellence and bring your creative vision to life.
In addition to our film equipment rental services, Shoot In China offers comprehensive production support, including location scouting, casting, crew hiring, and more. We understand the intricacies of production and are committed to providing a seamless experience for our clients in Chengdu and beyond.
Don't let equipment limitations hinder your filmmaking process. Contact Shoot In China today for professional Chengdu film equipment rental services. Our dedicated team is here to assist you and ensure that you have the right tools to make your production a success. Reach out to us now and let's bring your creative vision to life.
Explore Our Extensive Chengdu Film Equipment Rental Inventory
Arri Camera
ARRI ALEXA Mini LF, ARRI ALEXA Mini, ARRI ALEXA LF, ARRI ALEXA SXT Plus, ARRI ALEXA XT Plus, ARRI ALEXA XT Studio, ARRI ALEXA XT, ARRI ALEXA Plus, ARRI ALEXA Classic, ARRI ALEXA M, ARRI ALEXA XT M.
Red camera
Red Weapon, Red Helium, Red Gemini, Red Monstro, Red Ranger
SONY Camera
Sony VENICE, FX3,FX6, FX9, FX30, FS5M2,FS7M2, A7m3, A7S3, A7SM2, A7S2, A7R3, A7R4, A7C, A7M4, A7R,
EX280, Z280, X280, HXR-MC2500, HXR-MC1500C, PXW-Z150, PMW-580K,
Canon Camera
Canon C300, C500, C200, C100, R5C, C70, R5, R6, camera rental,
Panasonic GH5, S1h, GH5s, s5, s5m2, Panasonic lens, Lumix lens,
Blackmagic Camera
URSA, URSA Mini 4.6K,
Arri Lens
ARRI SP, ARRI Masterprimes, ARRI UP Basic Set, ARRI 18-80, 45-250,
Cooke
Cooke Anamorphic Lens set, Cooke 1.8, Cooke I7 T1.4 SET, Cooke 5I T1.4, Cooke S4I Blackset,
Angenieux
Angenieux Full Frame, Angenieux 36-435, Angenieux 24-290, Angenieux EZ 15-40, EZ30-90, EZ22-60, EZ45-135,
Sony Lens
Sony Gmaster Lens, 14-24mm 2.8, 16-35mm 2.8, 24-70mm 2.8, 70-200mm 2.8, 24-105mm 4, 100-400mm, 200-600mm, 8-15mm,
Canon Lens
EF mount lens, Canon CN-E Lens, Canon FD Full Frame, Canon SP Full Frame, Tilt Shift Lens, 8-15mm/F4L,11-24mm/F4L,16-35mm/F2.8LII,24-70mm/2. 8L,24-105mm/4L IS,70-200mm/F2. 8L ,70-200mm/F2. 8L IS II, 100-400 mm f 4.5-5.6L IS,TS-E 17mm f/4L,EF TS-E 24mm f/3.5L,EF TS-E 45mmf/2.8,EF TS-E 90mm f/2.8,
Zeiss
Zeiss CP2, CP3, UP PL mount, SP Lens set, Leica Leica 1.4T, Leica R,
Live Broadcast
Panasonic AV-HS410 , Sony MCX-500 Switch, SDI/HDMI/DVI convertor, AJA recorder,
Blackmagic ATEM Television Studio Pro 4K, Capture Card, sound mixer,
Video Mixer
MCX-500, Wireless Microphone UWP-D26, D12,
Drones
DJI Inspire, DJI X5, X7 RAW, MAVIC 2 pro, Phantom 4PRO,
Monitors
Panasnic 17 inches, arri 5 inches, tvlogic058w,
Camera Accessories
Follow Focus,
C-motion Follow Focus, WCU-4, e-zoom, video transmitter,
Arri Light
Arri skypanel rental, arri led lights, arri m-series, arri true blue-d, arri day light, arri ballasts, arri orbiter, s30-c, s60-c, s120-c, s360-c, s30-rp, s60-rp, M90,M60,M40,M25,M18,
Kinoflo
8banks, 4 banks, 2 banks, dedolight,
Aputure
Aputure LEDs 1200DX, 600DX, 300D,
Parlight
18kw parlight, 12kw parlight, 6kw parlight, 4kw parlight, 18kw compact, 12kw bulb, 1.2kw bulb,
Titan Light tubes, ballon Lights, Briese Light,
Light Stands
C-stands, Combo Stand, Boomarm, Studio Light Stands, Wind up, heavy duty stand, sangbags,
Lighting Accessories
Butterfly frames, green screen cloth, blue cloth, gaffer clamp, gaffer tape,
Lighting Gels
CTO, CTB, 216, Lee Filters, diffusion filters, 250, 3026, 3009, 251(3028), 252, 253,
Grip
Jimmy Jib, Satchler Tripod, Easyrig, DJI Ronin, Oconnor 2575D, STEADICAM, GFM dolly, GFM tracks, slider, car mount, verticle bracket,
Heavy Grip
Scorpio 45 Stretch Rocker,
MOVIE BIRD 45 Stretch Rocker,
MOVIE BIRD 24 Stretch Rocker,
MOVIE BIRD 17 Stretch Rocker,
SCORPIO 10 Stretch Rocker,
GFM GF-16 16M,
GFM GF-8 Xten 11M,
12 Meters Eletric Crane (With Remote),
GFM GF-7800 Jib Arm,
GFM GF-7700 Jib Arm, GFM GF-7500 Jib Arm,
GF-Baby Jib Arm, GF-Mini Jib Arm,
QF-7700,
QF-7500,
RT-mini, CHAPMAN Hybrid IV,
CHAPMAN PEEWEE IV,
GF-Primo Dolly, Panther Classic Plus,
movietech magnum,
CINETECH Quakerbird,
CINETECH Super Falcon II,
FLIGHT HEAD-6 Stabilized 3-Axis Remote Head,
FLIGHT HEAD APEX Stabilized 3-Axis Remote Head,
FLIGHT HEAD CL Stabilized 3-Axis Remote Head,
Scorpio 3-Axis Mini Remote Head,
MOVIE BIRD 2-Axis Remote Head,BLACK ARMJ,
BLACK ARM,
Vehicular sucker,
Car Mount,
GF-120cm slider, GF-200cm slider,
GFM U-Bangi,
Ronford-Baker,
RUSSIAN ARM,
Rickshaw Dolly,GFM QUAD,
Movietech, H/D Platform Dolly,
L/T Platform Dolly,
Wireless communication,
Accessories
Teradeck, Ninji Osmo, Blackmagic Assist,
Sound Equipment, Microphone, Mixers
Schneider 416, Rode NTG-3, Sony D21/D12
Wirelesss Microphone, Boom Mic, Lavalier Microphones,
Communication Walkie Talkie, Intercom, Clear-com communication system,
Stage Equipment Teleprompter,
Effects Smoke machine, Wind Machine, Bubble Machine,
Power Department Power generator, Power generator Truck, power lorry, Transportation Lorry, Van, Mini-van,
LED-TV, LED Screens,
50 inches, 55 inches, 4K TV Screens, 55 inches, 65inches, 75inches, 80inches, 90inches, modulair LED screens, Stage Screen, LED display,
Computer
Macbook pro, macbook air laptop, Dell workstation, server racks, Ipad,